Home
»
videowall – proiezioni

L'assuefazione inconscia ai messaggi pubblicitari e l'adattamento del nostro cervello alle sollecitazioni multimediali ci ha fatto passare da spettatori a partecipanti, da consumatori a "consum-attori"!
"Potevamo stupirvi con effetti speciali e colori ultravivaci", recitava una vecchia pubblicità…
Ma mentre prima era scienza, ora è giunto il momento della fantascienza!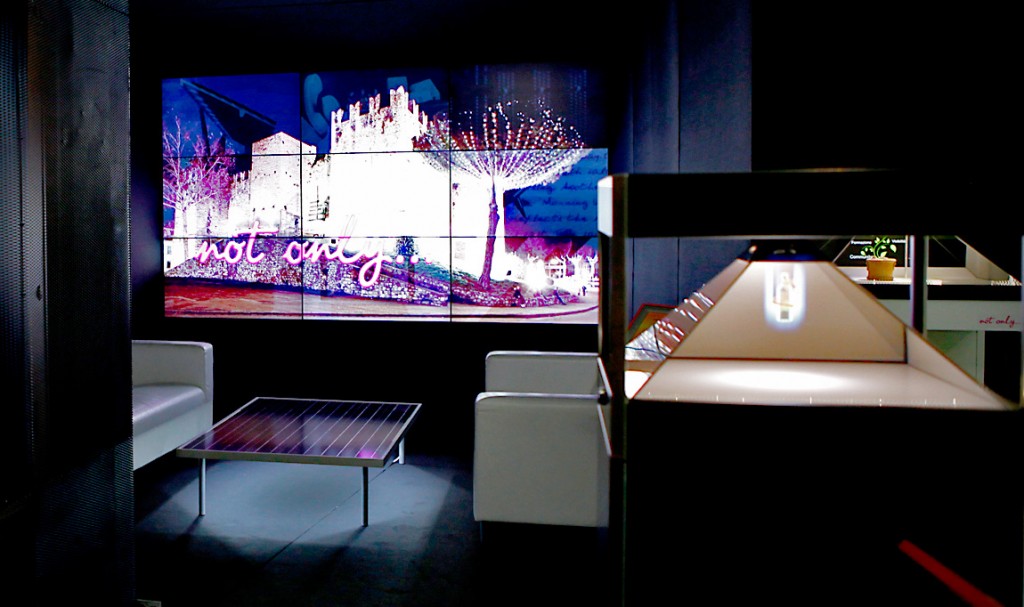 Notonly… realizza installazioni temporanee per negozi, eventi, feste, mostre e simili, installazioni di VideoWall e proiezioni di impatto sia interne che esterne, curando sia la parte progettuale/installativa, che il contributo creativo e dei contenuti, utilizzando sia soluzioni video con montaggio classico che immagini ed animazioni di estrazione grafica. Le possibilità di realizzazione sono vincolate solo dalla fantasia e qualche volta, purtroppo, dal budget…
La continua ricerca del miglior rapporto qualità/prezzo, piuttosto che un mix intelligente di soluzioni diverse consentono spesso di realizzare progetti che altrimenti sarebbero destinati a rimanere nel cassetto. E non solo…
The unconscious addiction to publicity and the adaptation of our brain to stress media has made us move from spectators to participants, from consumers to "consum-actors!
"
We could dazzle you with special effects and ultra bright colors," said an old advertising…
But while the first was science, now is the time of science fiction!
Notonly… creates temporary installations for shops, events, festivals, exhibitions and  VideoWall installations, internal and external projections of great impact, treating whether the design / installation or the creative contribution and content. It uses video solutions with classic editing or graphic images and animations. The possibilities of realization are bound only by imagination and sometimes, unfortunately, by the budget…
The continuous search for the best quality / price ratio, rather than an intelligent mix of different solutions can often carry out projects that would otherwise be destined to remain in the drawer. And not only…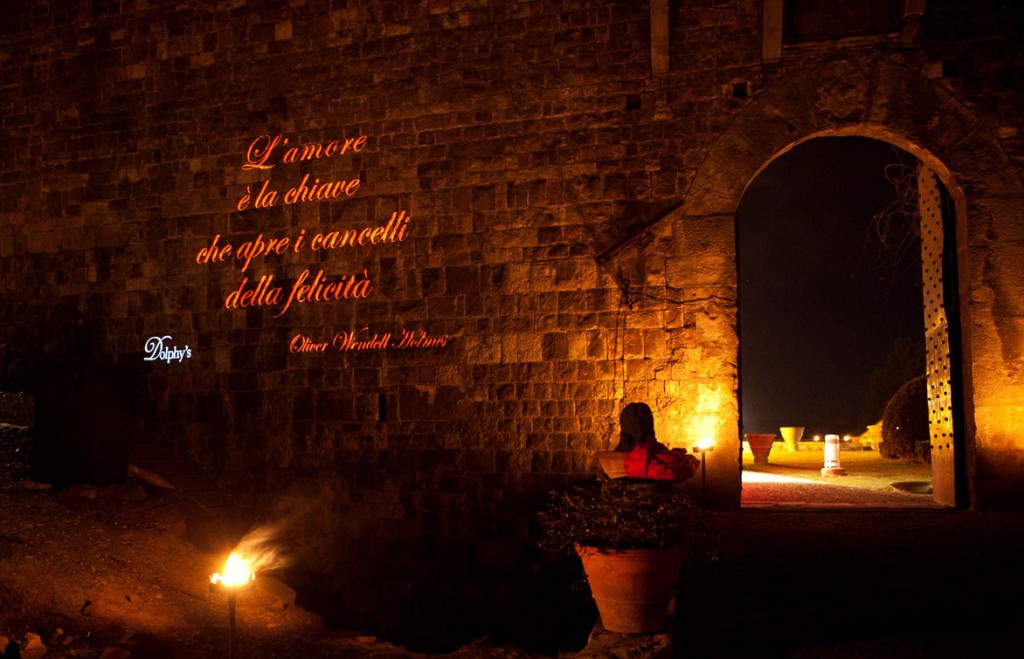 Comments & Responses